Game Description: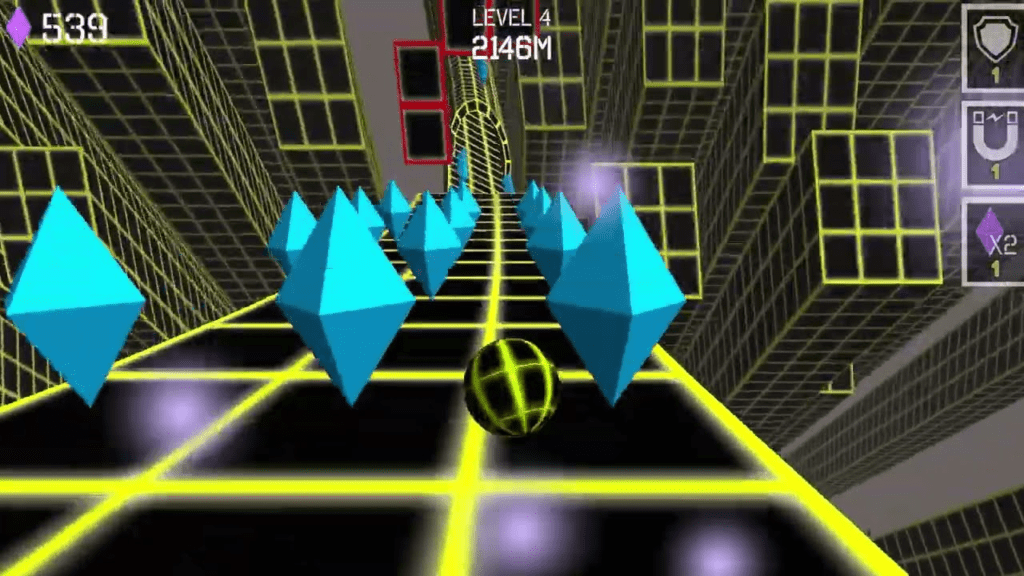 "Slope 2" is a sequel to the original "Slope" game, offering an addictive and challenging gaming experience. Like its predecessor, the game revolves around guiding a ball down a slope while avoiding obstacles and maintaining control. Players must exhibit precise timing and skill to navigate through the dynamic and hazardous environment.
Game Controls:
The controls in "Slope 2" are typically simple, designed to offer responsive gameplay:
Left Arrow: Move the ball to the left.
Right Arrow: Move the ball to the right.
As the ball picks up speed on the slope, players must use their controls wisely to overcome obstacles and prevent the ball from falling off the edge.
Begin the Game: Once you start the game, the ball will automatically start rolling down the slope.
Avoid Obstacles: Skillfully steer the ball left and right to navigate through a challenging landscape filled with obstacles, gaps, and twists.
Collect Points: Some versions of the game feature collectible items that grant points. Try to gather as many points as you can to challenge your high score.
Stay Alive: Your objective is to survive as long as possible by avoiding falling off the edge or colliding with obstacles.
Beat Your Record: "Slope 2" encourages players to compete against their own best times and scores, fostering a sense of progression and improvement.
How to Play Unblocked:
To access "Slope 2" unblocked, you can search for websites that host unblocked games. Always make sure to use reputable and safe sources to ensure a secure gaming experience.
Game Developer:
"Slope 2" is typically created by various independent developers who build upon the original concept. It's important to verify the specific developer of the version you're playing.
Game Platforms:
"Slope 2" is usually available as a browser-based game, playable on websites that offer a collection of flash or HTML5 games. It doesn't require installation and can be accessed directly through a compatible web browser. Keep in mind that availability can vary depending on the version and hosting website.