Game Description: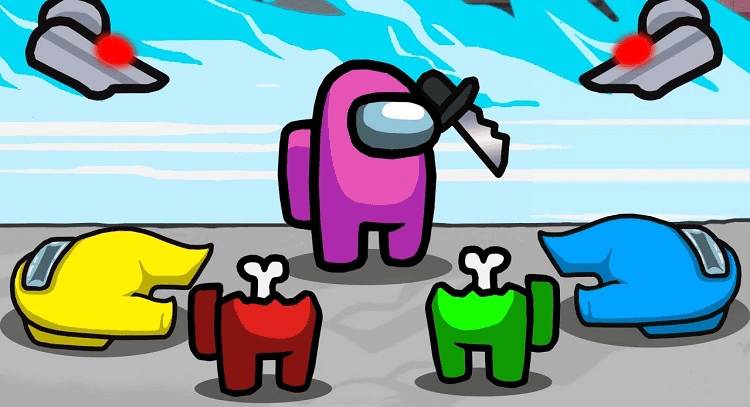 "Among Us" is a popular multiplayer party game developed by InnerSloth. It involves players working together on a space-themed setting while trying to identify the impostor(s) among them. The game offers a mix of social deduction, teamwork, and deception.
Game Controls:
The controls in "Among Us" are relatively simple and can vary slightly based on the platform, but here are the basic controls for the PC version:
Mouse: Use the mouse to navigate menus, interact with tasks and objects, and select options.
Keyboard: Use the keyboard for tasks such as moving your character (WASD or arrow keys), performing tasks (Spacebar), and reporting emergencies (R).
E or Q: Use these keys to interact with tasks or vents, depending on your role.
Tab: Use the Tab key to open the map and view your current location.
How to Play Among Us?
"Among Us" is typically played in rounds and involves two main roles: Crewmates and Impostors.
Crewmates: Complete tasks around the spaceship while trying to identify and vote out the Impostors.
Impostors: Pretend to complete tasks while secretly sabotaging the spaceship and eliminating Crewmates. Blend in and deceive others to avoid suspicion.
The game revolves around discussion, deduction, and voting during meetings. Players can call meetings to discuss suspicious behavior, share information, and vote to eject players they believe are Impostors. The goal for Crewmates is to complete all tasks or identify the Impostors, while Impostors aim to eliminate Crewmates or deceive them into voting out innocent players.
How to Play Unblocked:
To play "Among Us" unblocked, you typically need to purchase the game on a legitimate platform. The game is available on various platforms such as Steam, Epic Games Store, and mobile app stores. Make sure to access the game from legitimate sources to ensure a safe and enjoyable experience.
Game Developer:
"Among Us" was developed by InnerSloth, an indie game development studio known for creating multiplayer and party games.
Game Platforms:
"Among Us" is available on multiple platforms, including:
PC (Steam, Epic Games Store)
iOS (App Store)
Android (Google Play Store)
Nintendo Switch
Please note that availability may vary, and new platforms may be added over time. Always check official sources for the latest information on platform availability.